Question:What is better than the FL-9?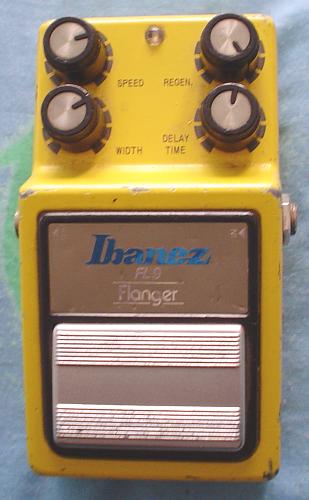 Answer: The FL-10!
The FL-10 is a vintage early Flanger effect pedal from the early 80's. It is very spacey sci-fi sounding and is quite unique. If you are a fan of the crazy psychedelic sounds of today then this is for you!
Controls:
Rate
controls the speed/rate of the LFO wave that controls the effect
Rate
(speed for stage 2)
Depth
controls the depth/amplitude of the modulation (the size of the range in which the effect sweeps).
Feedback
sets the amount of effected signal fed back into the effect (for a stronger effect)
Manual
sets the position of the effect when the LFO is in the center position or controls the effect when the LFO is switched off
2 Stage (On/Off)

press the pedal for options
Cool Factors:
-MN3027 chip
-made in japan in the 80's
-very sci-fi
-stereo (awesomely so in fact)
-very crazy sound options (many to choose from)
-unique as all get out